I've been having very good feedback from Soul EV 27kWh and 30kWh users so it seems the App works for these.
There's still some issues to fix (seems cells voltage map is not working and I need to map 110% SoH to 100% and just "hide" the buffer).
So there should be soon another release for these minor fixes.
I've opened this topic so I can inform about the developments of the App.
At this time v1.6 is available on the playstore as a totally free (ad-based version) and another premium version with extended features.
The App runs on Android (only) v4.1 and up and essentially reads data from the car through the OBD2 port and displays it on the Android screen much like on the car's dashboard but with much more detail and stats. It will keep track of every trip recorded and every battery condition changes (SoH and SoC).
For the App to work you'll then need then a OBD2 adapter. Not every OBD2 adapter will work with the App (specially the low cost Chinese clones). There's a list on the website with adapter's known to work, if you need some help to pick one I can recommend only one which is the OBDLink LX and the one I've been myself using for years now. It's one of the fastest and has all features.
For the list and to know more about OBD2 interface:
https://evwatchdog.net
Here's some screenshots of the free version and data you can expect to see in the App.
The live data screens: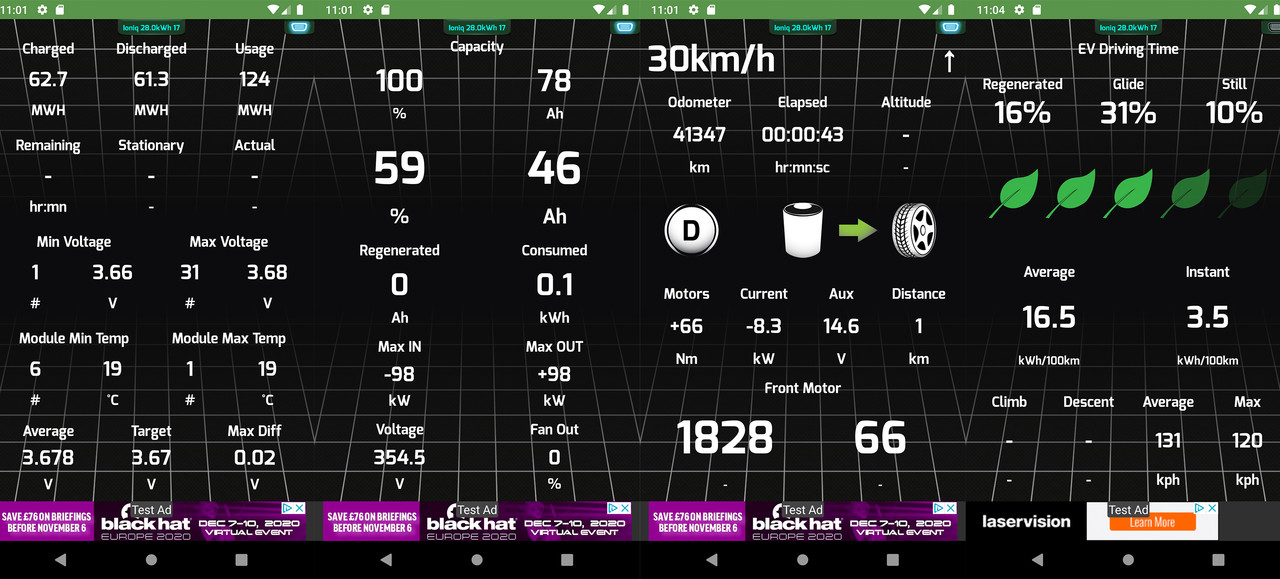 The battery condition log: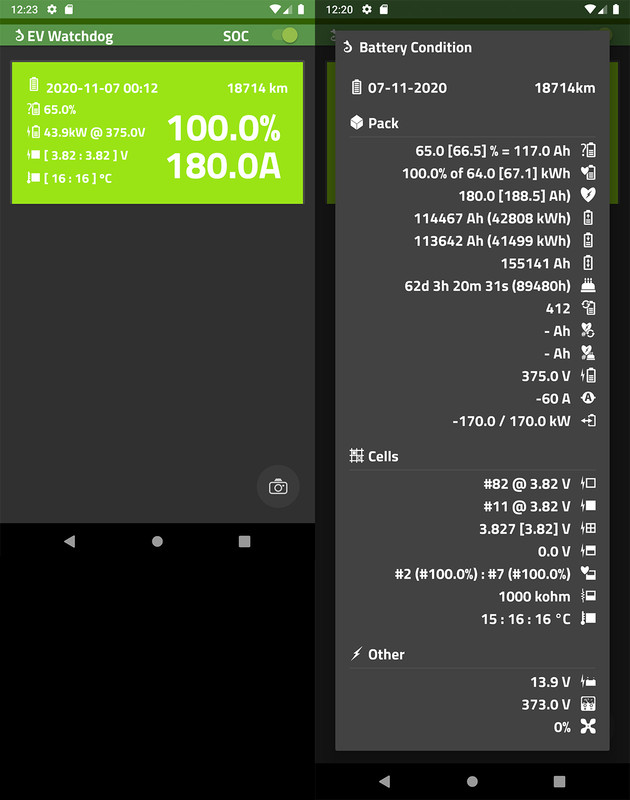 The trips log: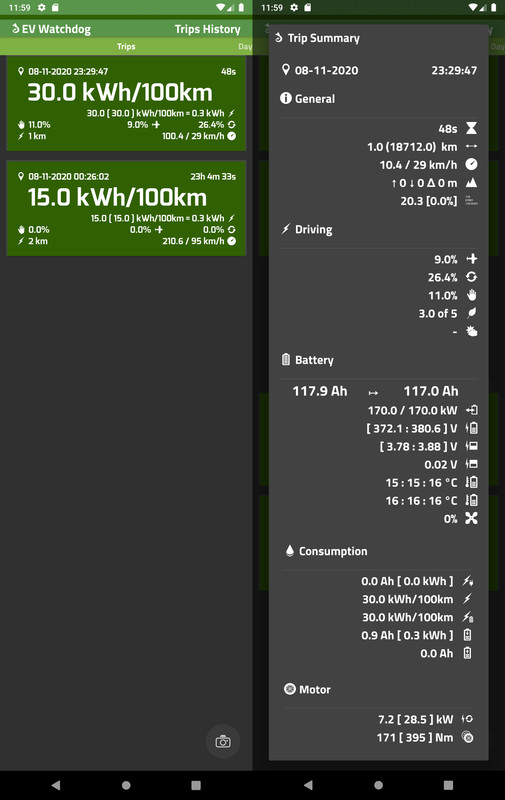 More info:
FAQ:
https://evwatchdog.net/help/faq.php
FB discussion group:
https://www.facebook.com/groups/ev.watchdog/about
Let me know if you have any questions and I would love to have more feedback from the Soul EV users.